If you change to tyres with a different dimension than the factory-installed ones, the TPMS system must be reconfigured for these tyres. This must be done by a trained and qualified Volvo service technician.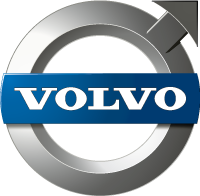 Make:

Volvo

Model:

V60 Cross Country

Date of Manufacture:

January 2018 - September 2024

OE Sensor Manufacturer:

SCHRADER

OE Sensor Number:

31362304

Please note: ATEQ list this car as INDIRECT, click here to see another vehicle which can be selected in order to program a sensor.
Die folgenden Sensoren sind kompatibel mit: Volvo V60 Cross Country 2018-2024.
Ersatzteile für den Schrader Snap-In Hochgeschwindigkeitssensor Sensortyp:
6-213B
Box Of 10 High Speed Dual Fitment Snap-In Valves for Schrader Sensors
A box of 10 snap-in valves, with each including 1 valve stem, 1 screw and 1 valve cap. These valves are self threading and suitab... (more)
Barcode:
5055563028577
Vergleichende Teilenummer:
72-20-478
6-225A
Box of 10 Replacement Clamp-In Valves for Schrader High Speed Snap-In Sensor
A box of 10 clamp-in valves, with each including: 1 Valve Stem, 1 Nut, 1 Rubber Grommet, 1 Plastic Washer, 1 Valve Cap and 1 Valve... (more)
Barcode:
6924478968010
Vergleichende Teilenummer:
72-20-476, 5628587 , 5061
Sie müssen eingeloggt sein, um die Anlernprozedur einsehen zu können.